Active Children
Trying to get my 2 and a half year old to sleep this evening was proving impossible and even though she was so very very tired, we just weren't getting there.  All the usual tricks just weren't working.  Then It dawned on me, my very active little girl had done very little physical activity today.  Ah, lightbulb moment!
Toddlers are very busy little people, they never keep still and if yours is anything like ours, they are happiest when they are outdoors and on the move.  In fact, according to national guidelines * children aged 2-3 years should be getting a minimum of 3 hours physical activity a day.  Children who are physically active for several hours during the day tend to concentrate better and sleep better in the evenings.  As a parent of a non-sleeper, we try and make sure our little miss gets as much physical activity as possible to wear her out for the evening!  Today being an exceptionally hot day and with our youngest deciding to have a super-long nap, we'd spent a lot more time doing sedentary activities inside rather than being on the move and now we were paying for it!  So how do you find activities to entertain your child when the outdoors isn't an option?
There are lots of great ideas out there for keeping children active even when indoors.  Remember that being physically active doesn't necessarily  mean running around, just being on the move.  On hot days we don't get shade cover til late afternoon so we usually play lots of action based games until we can get outside.  We invent a lot of game, dance and jump to music or a Hi5 DVD, chase each other around the house or design obstacle courses and go on a bear hunt.  There's always the old favourites of Simon says and hide and seek, musical statues /freeze, or balloon toss, anything really that keeps her on the move and active.
There are lots more ideas for action games on the link below and some great ideas on Pinterest too.  And If you have spent a rather sedentary day and want to get your child to move, bring them to one of our evening sessions where they are guaranteed to run and play and be worn out just in time for bedtime.
Of course there are a million reasons why children like to avoid sleep but the next time your child is having trouble getting to sleep, ask yourself if they have had enough physical activity that day and if not, make sure the next day they have lots to do.
Links http://www.kidspot.com.au/Toddler-Play-20-fun-toddler-activities-and-games+6166+25+article.htm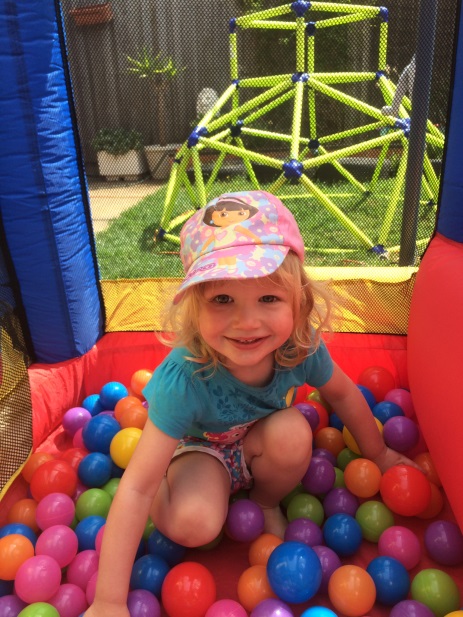 References: national guidelines from department of health can be found at http://www.health.gov.au/internet/main/publishing.nsf/content/health-pubhlth-strateg-phys-act-guidelines#npa05